Solar Powered Bus Shellter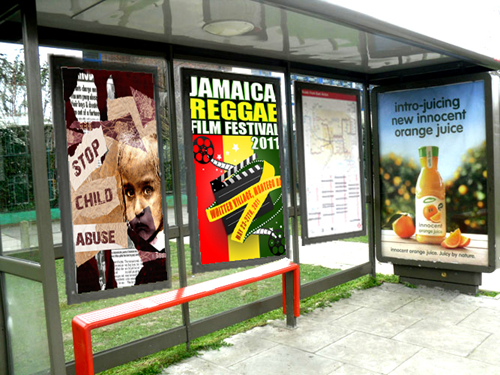 Innovative Brand Solutions (IBS) is proud to offer the Caribbean Countries unique opportunity to earn additional revenue through granting IBS an advertising concession to place a number of solar powered bus shelters around the islands.
We are providing you with the opportunity to assist companies and multinationals to place their brands or unique message on our modern solar powered bus shelters around the island, reaching thousands of users weekly!
We have extensive advertising and marketing experience, gained from Street Sign production and placement in Basseterre St Kitts; Road Sign production and placement in Antigua and scrolling light box management in Grenada. We are currently in the process of rolling out over 300 international standard directional road signs...
more details
---
Event Sponsorship
With the need for sponsorship of social and cultural events around the world considered a desirable tool in normal economic circumstances, the current world economic downturn makes sponsorship the imperative! As NGO's, Clubs and charities face continued reductions in gifts, grants and corporate donations due to widespread corporate liquidation the services of professional sales organisations become an absolute necessity.
Our team of highly experienced salesmen and women are poised to support needy organisations the world over in meeting and surpassing their fundraising commitments to stage important community events. Such events include:
---
International Tourism Marketing
The fact that established hoteliers and tourism organisations around the world are able to comfortably attend international trade shows while their less endowed counterparts are excluded has been a troubling phenomenon for many years.
Though the advent of the internet has allowed these small hotel and tourism operators to access influential Tour Operators, Travel Agents and Travel Writers around the world via email, there can be no debate about the value of having media paraphernalia presented directly, in person, to these individuals at designated trade shows.
Our tourism marketing professionals are equipt to represent a select number of Tourism Offices, Tour Operators, Hotels, Resorts, Specialist Suppliers, Health...
more details
---
Light Boxes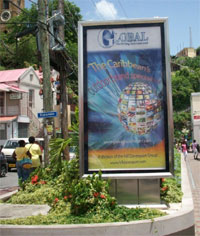 Innovative Brand Solutions (IBS) is proud to be able to offer a select number of our clients a unique opportunity to target huge captive audiences in Lagos and Abuja Africa and various locations across the Caribbean. We are providing you with the opportunity to place your brand or your unique message on our modern light boxes located at high traffic locations in Africa and the Caribbean!
This opportunity to showcase your goods and services on our six foot tall 4 foot wide light boxes is offered for a minimum booking period of eight weeks. Should you not have access to graphic design production facilities, our full service advertising department will be happy to provide design services at additional cost.
As...
more details
---
Road Signs
In 2008 IBS's director/founder together with a cadre of highly talented professionals pioneered a special brand of the concept 'enterprise through development' in the Caribbean with the delivery of eighty one international standard directional road signs to the government and people of Antigua. Following a two year consultation with various international corporations and the Antigua Ministry of Tourism, IBS's director successfully delivered much needed road signage to enhance the Antigua tourism product.
Click here to see Previous Sign Project
As a follow up to the success of the Antigua road sign project, Innovative Brand Solutions (IBS) were formed...
more details
---